Easily and Inexpensively Modernize Your Existing Gym/Studio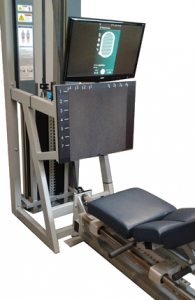 Here's a quick demonstration to easily and inexpensively retrofit your existing strength training equipment.
In under an hour and for less than $50 (assuming you already have an Android device and an unused TV or computer monitor sitting around your home or studio as I did), you can update your gym with a machine make-over.
I ordered two items from Amazon.com (5 minutes).
1. Mount-It! Height-Adjustable Tilting, Swivel Computer Monitor Desk Mount Bracket for 13 to 30 Inch LCD Monitor with VESA of 50×50, 75x 75, 100x 100mm.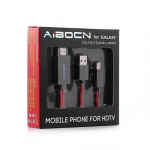 2. Aibocn® 6.5 Feet 11 Pin Micro USB to HDMI Adapter Cable 1080P HDTV for Samsung Galaxy S5, S4, S3…
And while I spent months developing the Smarter Exercise Toolkit, you can download and install it to your phone or tablet from the Google Play Store in about five minutes.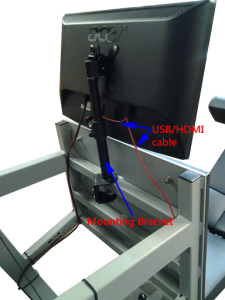 That's a total of 10 minutes, so far. When your boxes arrive, unpack, assemble, and plug in the cables (15-20 minutes).  Then, to finish off your project and prevent interference with the machine operation, dress-up the cables with cable ties (10 minutes).
Done!
Let me know if you have any questions, I am always happy to help.
| | |
| --- | --- |
| 1)      Monitor Mounting Bracket | $21.99 |
| 2)      Micro USB to HDMI Adapter Cable | $8.99 |
| 3)      Smarter Exercise Toolkit | $14.99 |
| 4)      Cable ties | $0.25 |
| Grand Total | $46.22 |