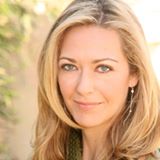 Ana Nieto is a trained nurse, personal trainer and nutrition specialist. She strongly believes that balanced energy is the key to physical and spiritual success. "By applying customized techniques to suit her clients' individual needs, and focusing on the present rhythms of each session, she is able to maximize your workouts in order to deliver short term, as well as long term results."
Grow Strong from the inside out and transform yourself. Her guided strength training sessions will safely and effectively strengthen your whole body in as little as 30 minutes a week. Her cutting edge techniques stimulate the muscles to work intensely and under safe conditions.
Experience the long-term fitness benefits of high intensity strength training. This is a life-changing, safe method of exercise that uses the slow movement of weights and is excellent for people of all ages, delivering proven effects: Grow Stronger, Get Leaner, Balance Strength with Flexibility, Develop a Deeper Mind-Body Connection and Optimize Your Overall Health and Wellness.